Ultrasonic Science Museum Floor Guide
The concept of this museum is "Fun" and "Easy to Understand".
You can experience many different kinds ot Ultrasonic products and experiments.
Please feel and touch the world of unaudible sound and Enjoy!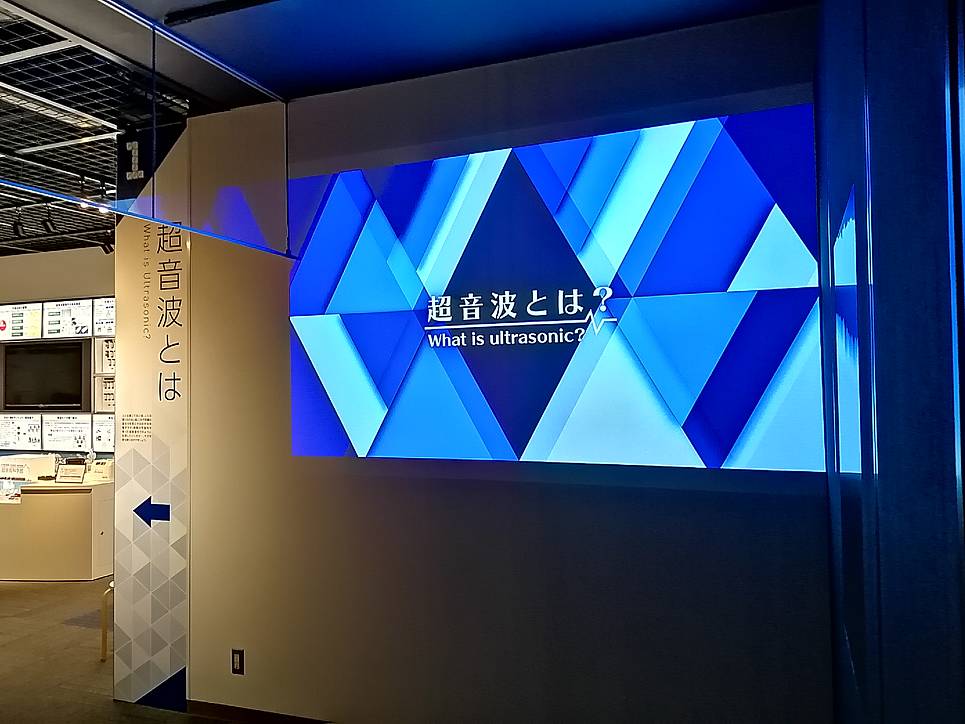 0. Entrance
The video of the introduction of ultrasound technology.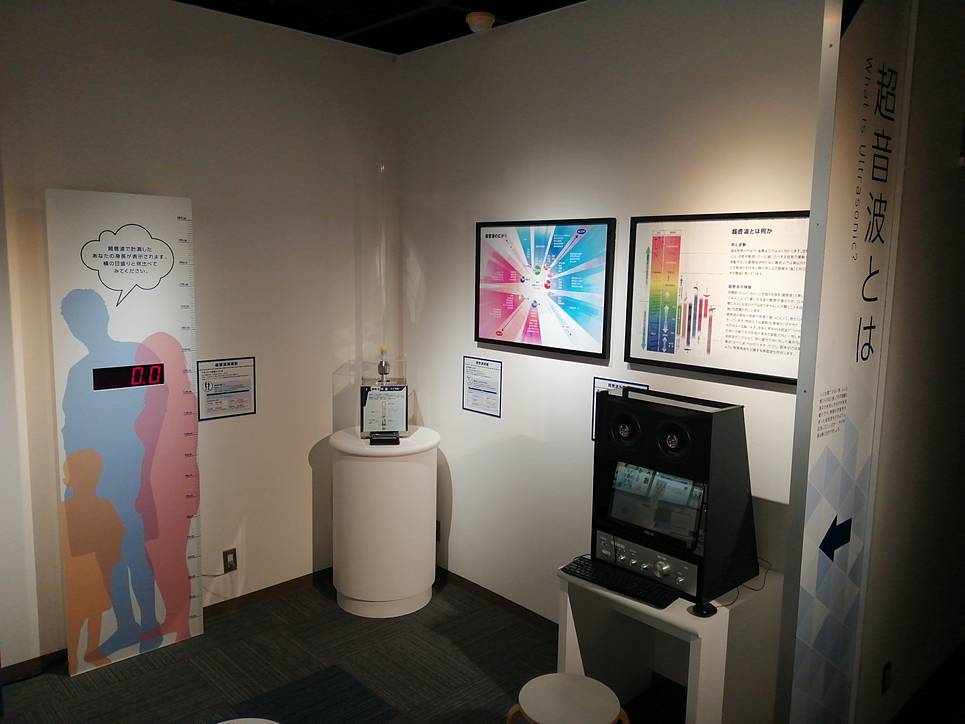 1. What is ultrasound?
Experience unaudible sound. Learn how it is utililzed.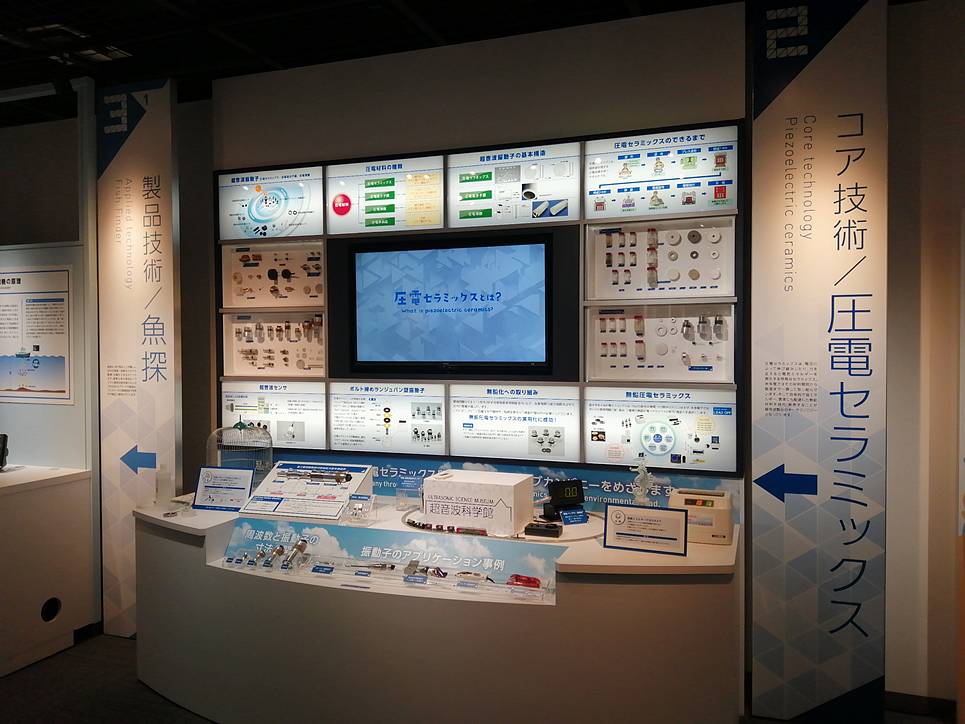 2. Core Technologies / Piezoelectric Ceramics
Learn about piezoelectric ceramics.
Find how they are developped and manufactured in-house.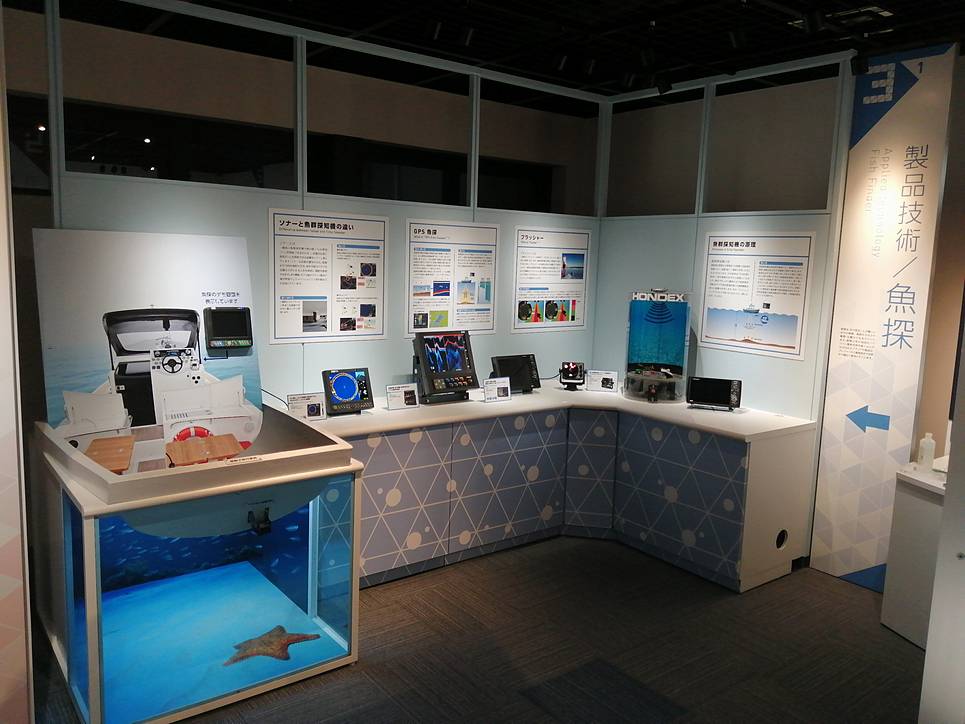 3-1. Product Technology/Fish Finder
HONDEX brand leisure-use fishfinders have the top market share in Japan.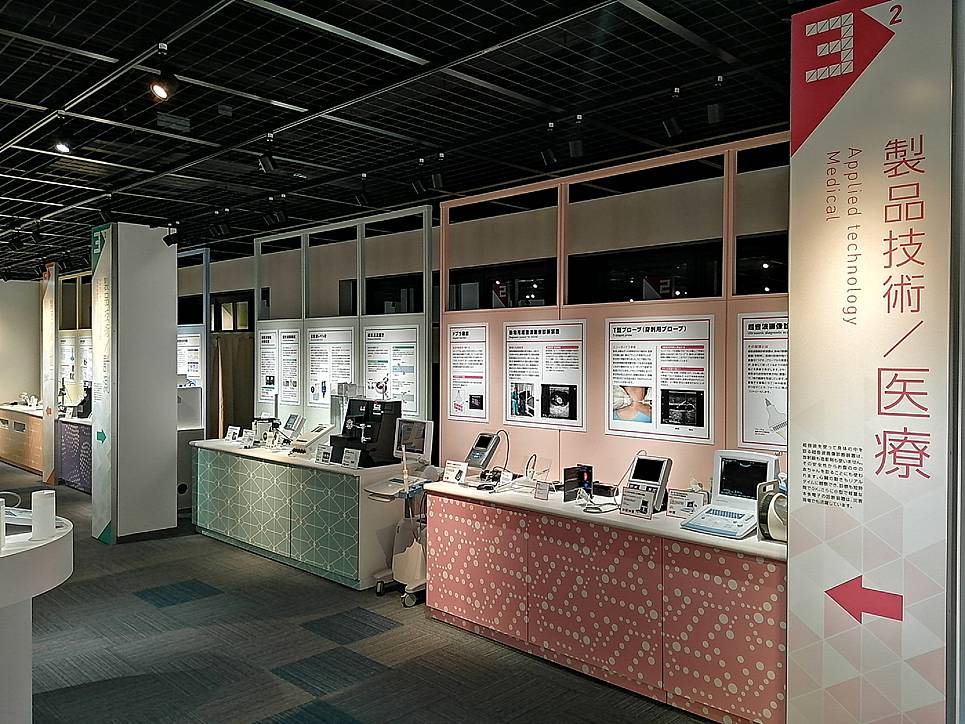 3-2. Product Technology/Medical
Our compact, lightweight, high image quality ultrasound imaging equipment are highly acclaimed both in Japan and overseas.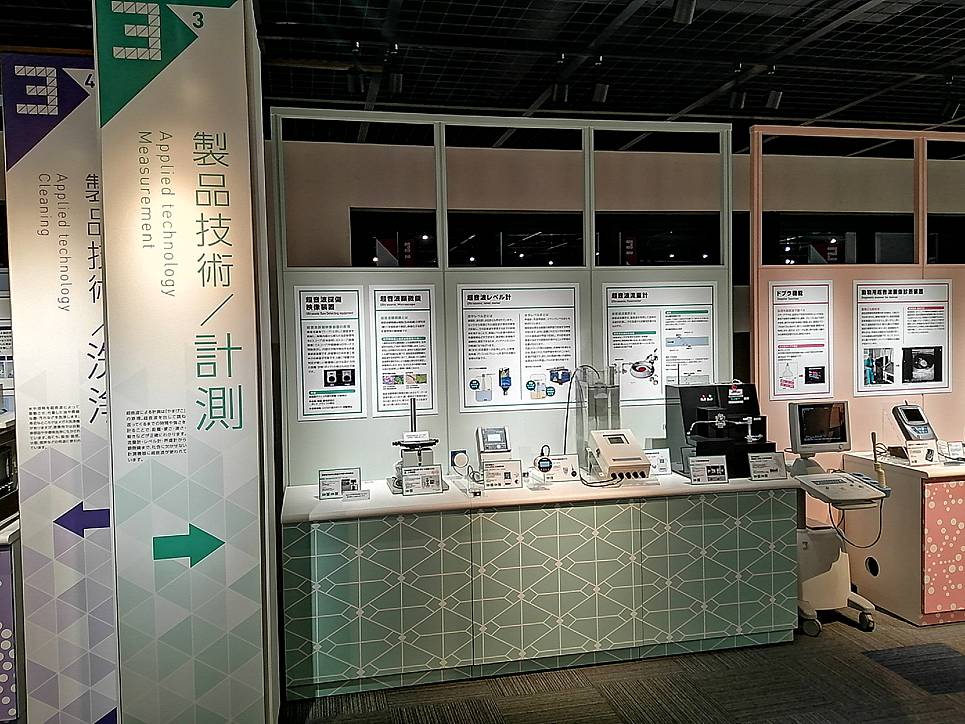 3-3. Product Technology/Measurement
Ultrasonic waves are used in a variety of ways as sensors, including distance, volume flow rate, interface measurement, and bubble detection.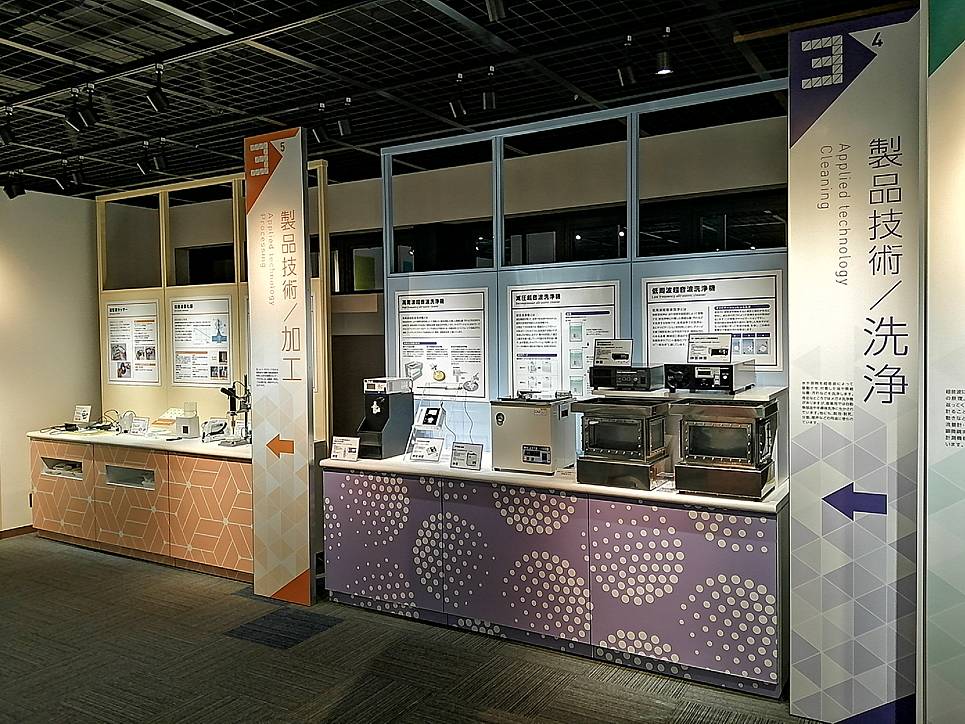 3-4. Product Technology / Cleaning
Ultrasonic cleaners are essential for precision cleaning of materials or components such as smartphones and computers.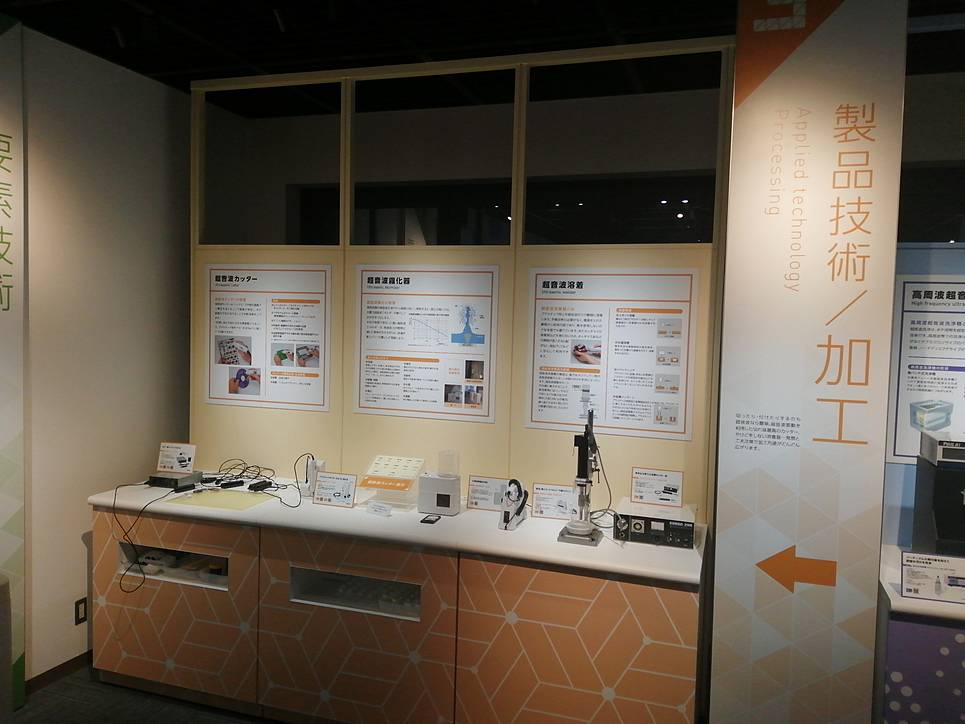 3-5. Product technology/processing
There are a wide variety of applications for ultrasonic vibration, such as cutting, weldinig, and atomizing.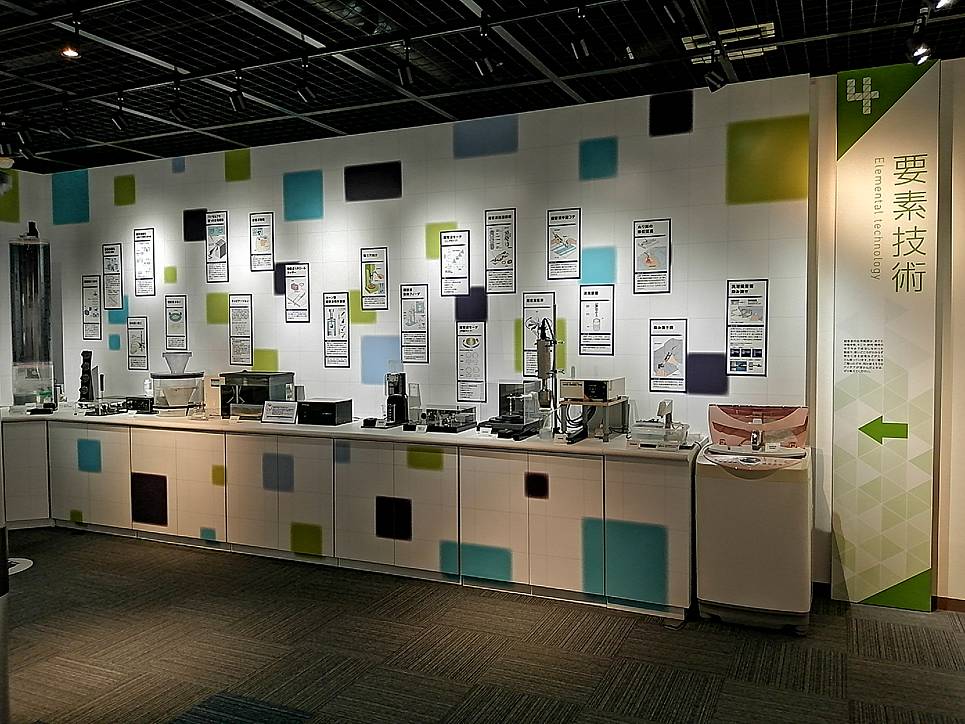 4. Elemental technologies
The possibilities for ultrasound are endless. Please have a look at parts of them.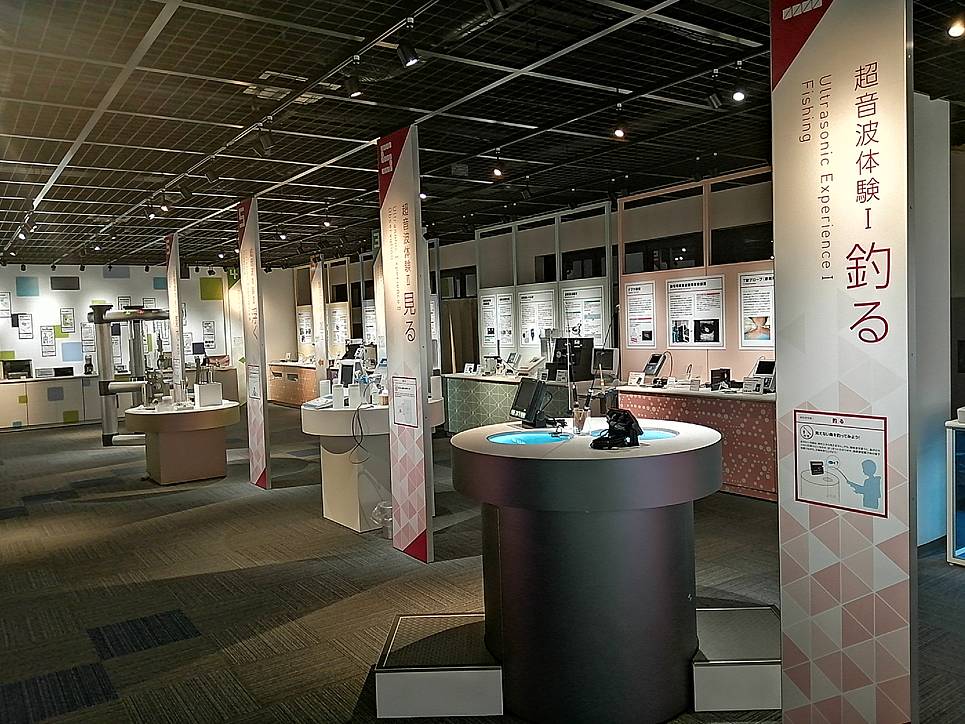 5. Experience Corner
Pleae have fun at this "Experience corner".
You may learn how it works by your own experience.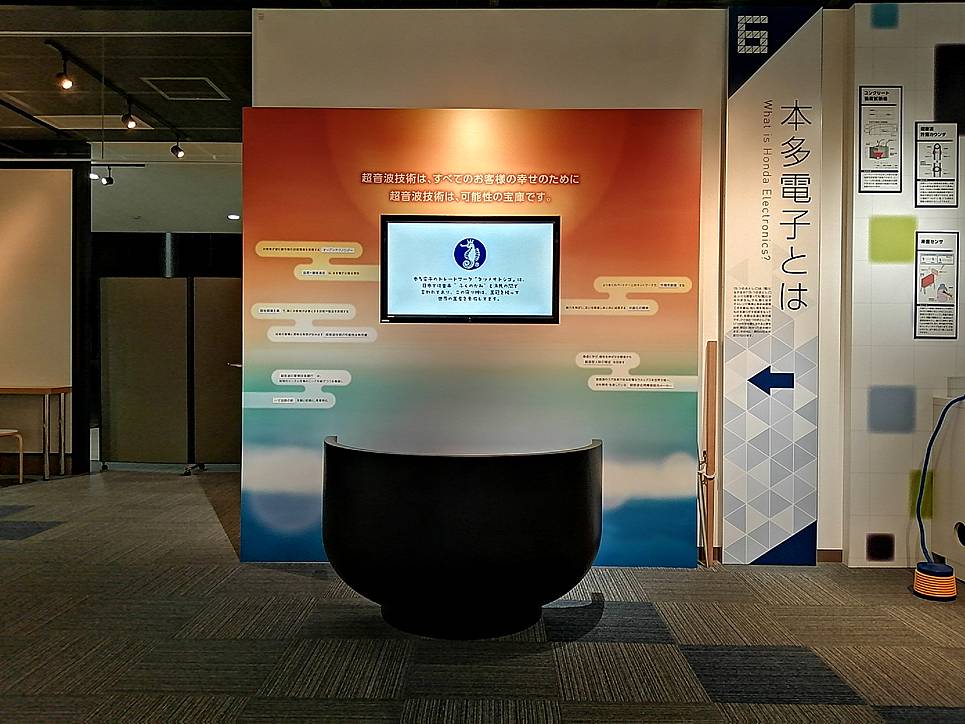 6. What is Honda Electronics?
In this video, We'd like to introduce our hitory and policy.