Since its establishment in 1956, Honda Electronics Co., Ltd. has been a pioneer in ultrasonic technology, providing the world with cutting-edge ultrasonic application technology and developing various products that enrich society.
Bio-ultrasonic microscope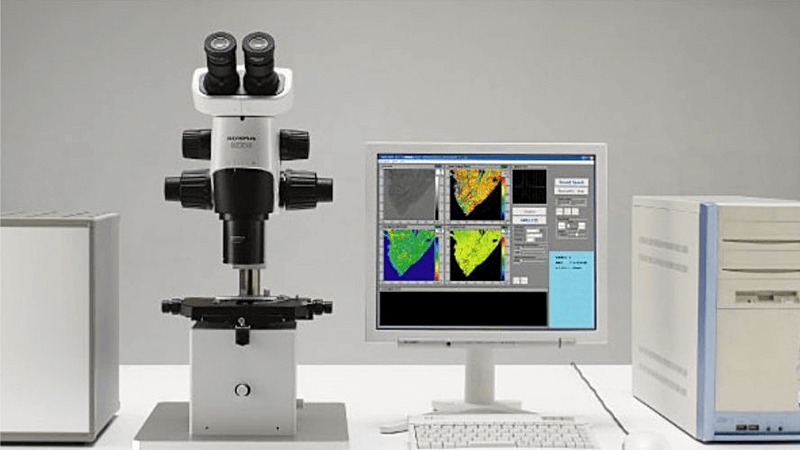 Ultrasonic microscope, AMS-50SI uses high frequency ultrasonic wave to observe microscopic construction of biological tissues. It observes not only construction of the tissue, but also elasticity. The difference of elasticity is shown in color and it gives very good identification.
The newly developed "Acoustic Impedance Mode" realized non-sliced tissue observation.
"Sound Speed Mode" observation with sliced tissue is also supported.
R&D activity of HONDA ELECTRONICS
Honda Electronics Co., Ltd. is actively promoting exchanges of technology and people with universities and other institutions, as well as joint development and R&D with companies in other industries.