Honda Electronics Co., Ltd. insists on domestic production for the development and manufacture of high quality and high durability products required in the medical field.
Here are six reasons why our customers choose Honda Electronics Co.
Six Reasons to Choose Honda Electronics Medical Products
MADE IN JAPAN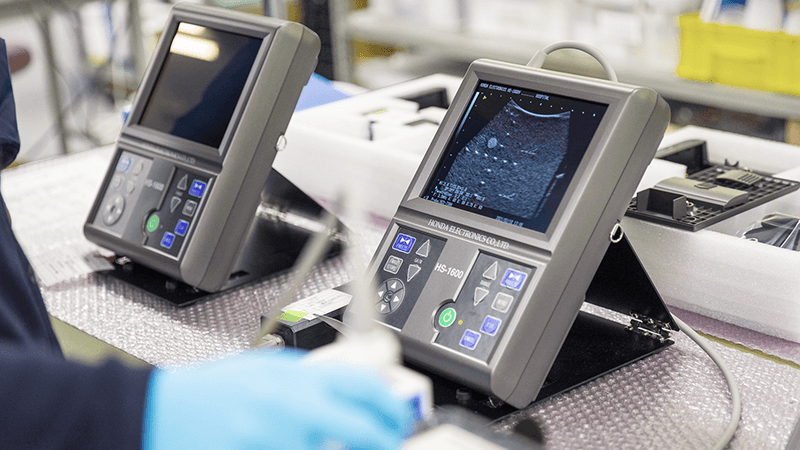 From development to manufacturing, we are doing all process in Japan. As a specialized ultrasound manufacturer, our knowledge and technologies cultivated in various fields are highly evaluated in the medical field and livestock breeding field all over the world.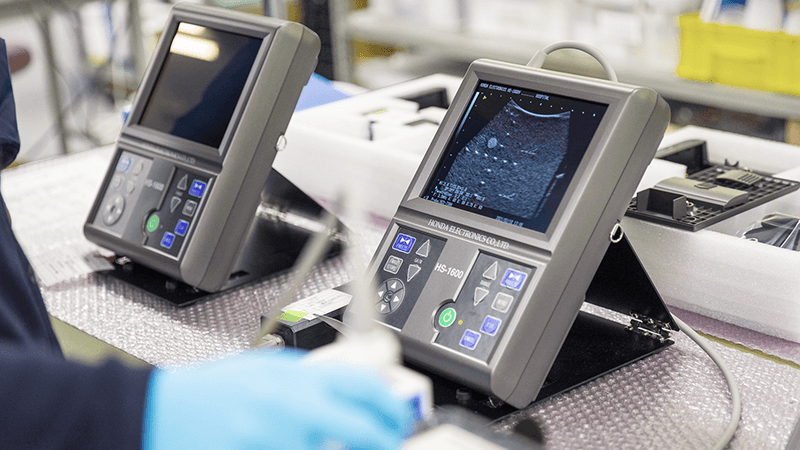 EXTENSIVE IN-HOUSE DEVELOPPED PROBE LINEUP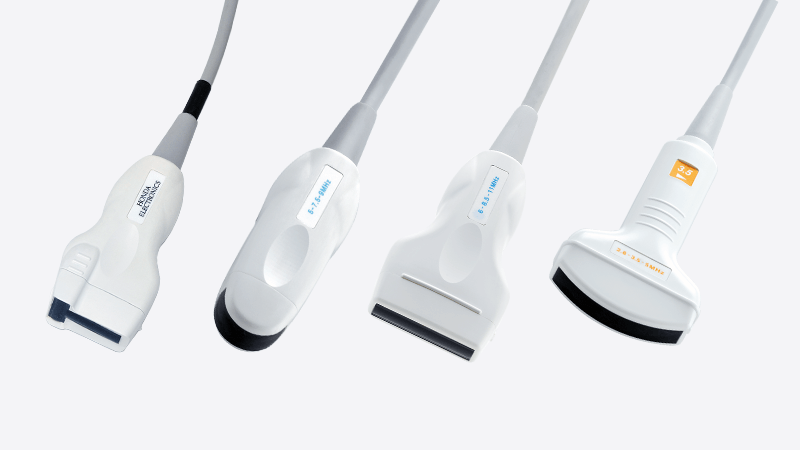 The probes required vary from customer to customer. Since all probes are developed in-house, we can develop probes in small lots to accomplish your needs.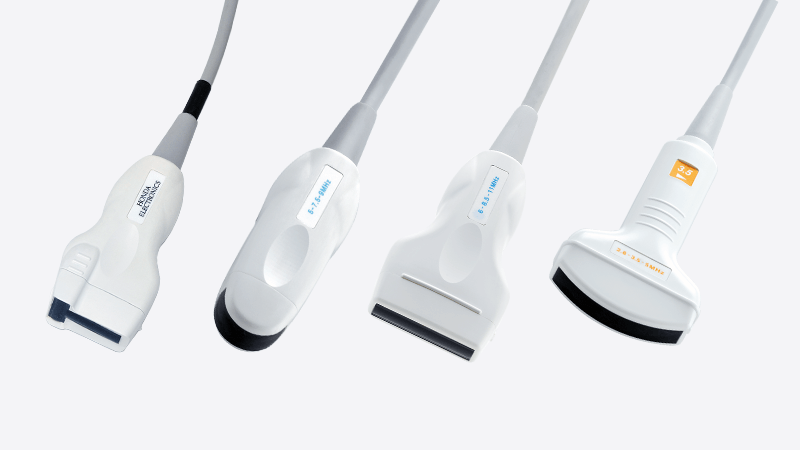 High-performance diagnostic ultrasound systems proved by history and experience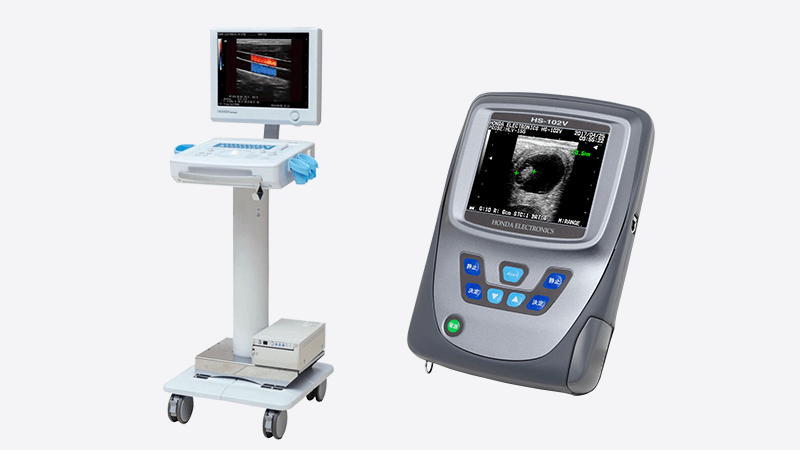 We began developing diagnostic ultrasound systems in 1980. Our products, which are the result of many years of accumulated know-how, have been certified and marketed in various countries.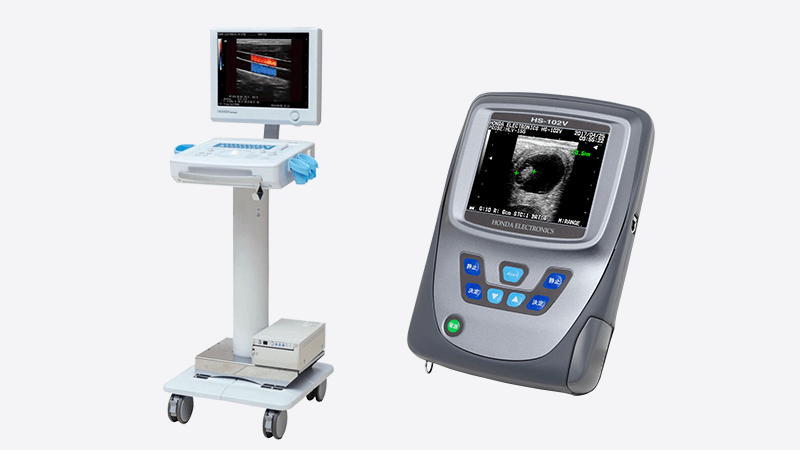 What we can do because we run a small business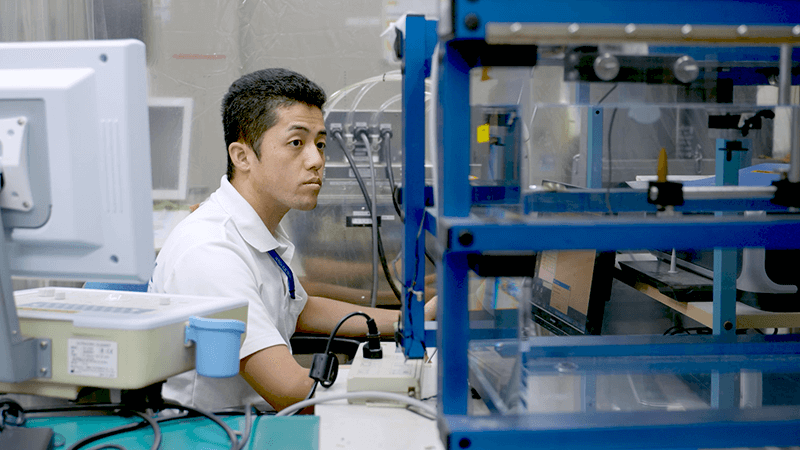 We are the only small- to medium-sized company in Japan that handles diagnostic ultrasound systems from design and development to sales. Because we work as a small team, we are able to work closely with our customers and develop products that meet their needs.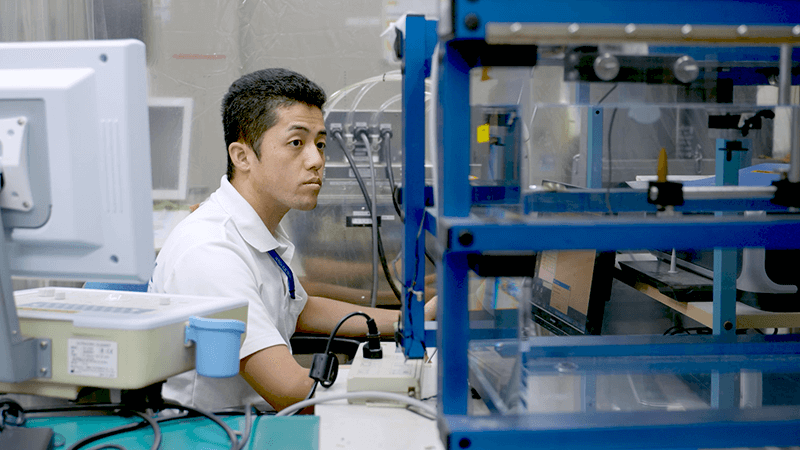 Local on-site service support
After-sales service support is taken care of by the distributor and handled by Honda Electronics sales personnel.
Product Lineup
Honda Electronics Co., Ltd. offers a wide variety of products to meet customers' applications.
Honda Electronics Co., Ltd. ultrasonic microscopes and probes are used not only in the human field but also in the animal field.